When you activate your iPhone, it will ask you to enable the location services; applications such as Google Maps or Local Weather can use this feature to track your location to better deliver information. However, this kind of tracking has its negative side; it might result in the leak of personal privacy.
Many people think it is impractical to hide location on an iPhone. If you're worried about your location data, actually, it is very easy to stop sharing your location on your iPhone without them knowing. Read on and check out the several workable methods to prevent others from tracking you.
Part 1. Tricky Tip on How to Hide Location on iPhone
The easiest way to hide location on iPhone without them knowing is to set a virtual location. MobePas iOS Location Changer is an amazing tool that enables you to spoof GPS location on your iPhone anywhere around the world. This tool is 100% safe to change your iPhone location without jailbreaking and tricking the device into believing that you are really in that virtual location.
Below we have rounded up some features of this tool you can take benefit of:
Allows you to change iPhone location to anywhere with a single click.
Enables you to plan a route on the map to move along at a customized speed.
You can save favorite places to plan your future trips effectively.
Compatible with all location-based apps or games such as Skype, Pokémon Go, Facebook, Instagram, and so on.
Hide locations on iPhone, iPad, and iPod touch, even running the latest iOS 16.
Now, as you're aware of the features of MobePas iOS Location Changer, it's time to learn the steps involved in changing location on your iPhone.
Step 1: Download and install MobePas iOS Location Changer on your Windows PC or Mac. Launch it on your computer and click on "Enter".
Step 2: Connect your iPhone that you want to hide location to the computer, unlock the device and click on the "Trust This Computer" popup on the screen.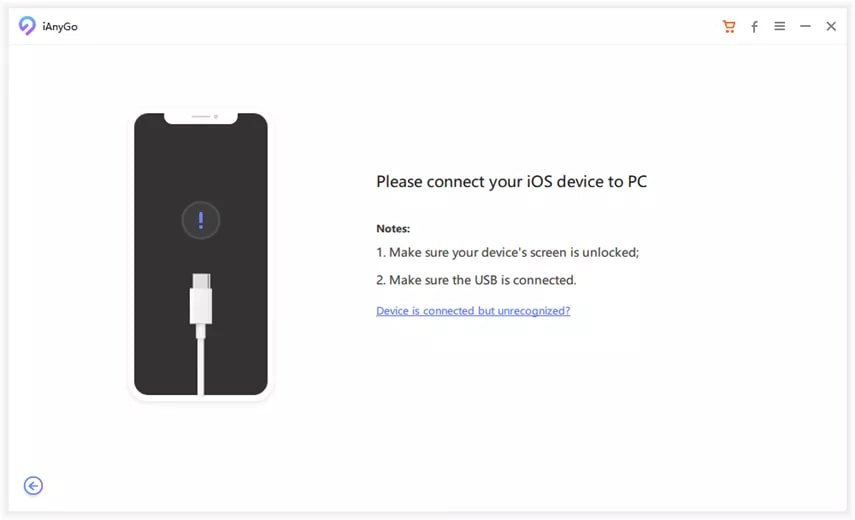 Step 3: Click on the third icon in the upper-right corner and search for the location you want to set on your iPhone, then click on "Start to Modify".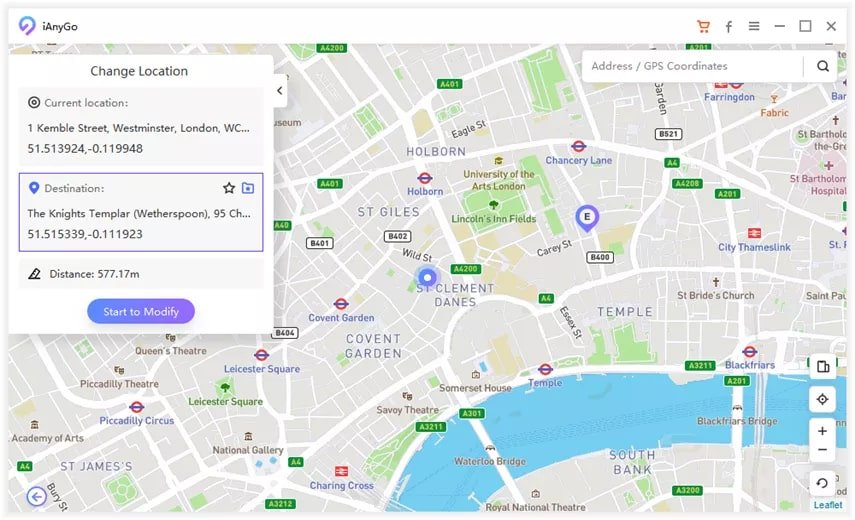 Part 2. Turn On Airplane Mode
Another way to hide location on iPhone is to put it on Airplane mode. By doing so, you won't be able to receive any calls or messages. Also, all the nearby devices connected to your iPhone will disconnect. Airplane mode will disable internet access on your iPhone, and your iPhone will show the last known location.
This method is very straightforward to follow; you can turn on Airplane mode on your iPhone in two ways:
Turn On Airplane Mode from Home and The Lock Screen
When you're at the home screen or lock screen of the iPhone, swipe upwards from the bottom of the screen.
It will bring the Control Center, where you will see an Airplane icon; click on it. After that, you can see that Airplane mode is enabled on the iPhone.
Turn On Airplane Mode from Settings
Head to Settings on your iPhone and find "Airplane Mode", then toggle the switch to the ON position.

If you own two iPhones or iPad, then this is the best method you can bet on. Apple allows you to share locations from another iOS device that is at a different location. When someone tries to check your location, the iPhone will show the location of another device instead of your actual location. To do so, follow the steps given below:
Unlock your iPhone and tap on your Profile, then find "Share My Location" and turn on the toggle next to it.
Now navigate to the Find My application on another iOS device. On the Find My application screen, you will be able to set a label for your current location.
Tap on the list to see people with whom you are sharing your location and select the option to send the location.
There are plenty of reasons that can inspire you to turn off the Share My Location feature on the iPhone. If you also wish to learn how to stop sharing locations on iPhone without them knowing, you should follow the steps mentioned below:
Head to the iPhone Settings and scroll down till you see an option called Privacy, then tap on it.
Under the privacy settings, tap on "Location Services" to open the settings.
On the next screen, click on the "Share My Location" option. Tap on the toggle to turn off this feature.
Part 5. Stop Sharing Location on Find My App
Find My app is a built-in application on iPhone or iPad running on iOS 13 or later, which enables users to share their location with family or friends they trust. This feature comes in handy when the device gets lost or stolen. However, if you want to disable this feature to hide location on your iPhone, you should go through the steps stated below:
Unlock your iPhone and launch the Find My app. If you own an iPhone that doesn't have this application, you should download and install it from the App Store.
At the bottom of the screen, you will see the Me icon; click on it. After that, you should toggle the "Share My Location", and tap back to disable it.
You also have the option to switch back to Share My Location which can be accessed by individual people as well.
To do so, click on the People tab, followed by selecting a member from that list. As a result, you will have a few options. Among them, you need to click on the "Don't share" option.
Conclusion
This post has concluded every possible method you can follow to hide location on your iPhone without them knowing. To keep the process more straightforward, we recommend you use MobePas iOS Location Changer. It is a powerful and easy-to-use tool to spoof your location on your iPhone without jailbreak.
How to Hide Location on iPhone without Them Knowing