You can easily share your current location in WhatsApp on your iPhone and Android devices. This feature can be very helpful when you want to organize a meet-up with your friends. But what if you want to deceive your friends into thinking that you are in another location?
In this case, the best thing to do is to send a fake live location on WhatsApp. In this article, we will show you the best ways to do that. Keep reading to learn how to fake location in WhatsApp for iPhone and Android.
Part 1. How to Use Live Location in WhatsApp
WhatsApp Live location is a helpful feature that finds you real-time location and allows you to share your location with your contacts. It is optional and you can turn the live location on or off in WhatsApp as you want. Here's how to use this feature:
To use Live Location on Android:
Open WhatsApp on your Android device and then open the chat with the person you wish to share your location with.
Tap on the paperclip icon and then choose "Location".
Choose "Share Live Location" and then click on "Continue".
Select duration and then click "Continue" to begin sharing your location.
To use Live Location on iPhone/iPad:
Open WhatsApp on your iPhone/iPad and then open the chat with the person you'd like to share your location with.
On the left side of the chatbox, click on the + icon and then select "Location" from the menu that appears.
A map will open. Tap on "Share Live Location" and choose a duration, then location sharing will begin automatically.
There are several reasons why you would want to share a fake location on WhatsApp. The following are some of the main scenarios:
When you're at a party with some friends and you don't want your family members to know your actual location.
If you would like to surprise a friend or family member and you don't want them to see you coming.
As a practical joke on your friends or families.
To protect your privacy and stop being tracked.
Part 3. Fake Location on WhatsApp Using Location Changer
iOS Location Changer
One of the best solutions to share a fake location on WhatsApp on iPhone is using a GPS spoofing app like MobePas iOS Location Changer. This tool comes very highly recommended and offers the best way to spoof location on any iOS device. Using it, you can change your GPS location to anywhere in the world in one click. Here's how it works.
Step 1. Download and Install MobePas iOS Location Changer on your computer. Then launch it.
Step 2. Connect your iPhone to the computer.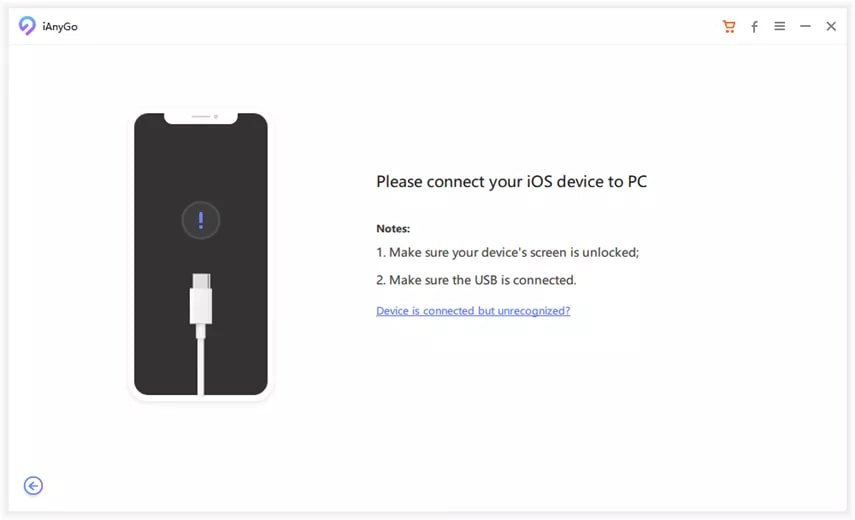 Step 3. Now choose the place you want to change your location to, and click the "Start to Modify" to change your location on your iPhone.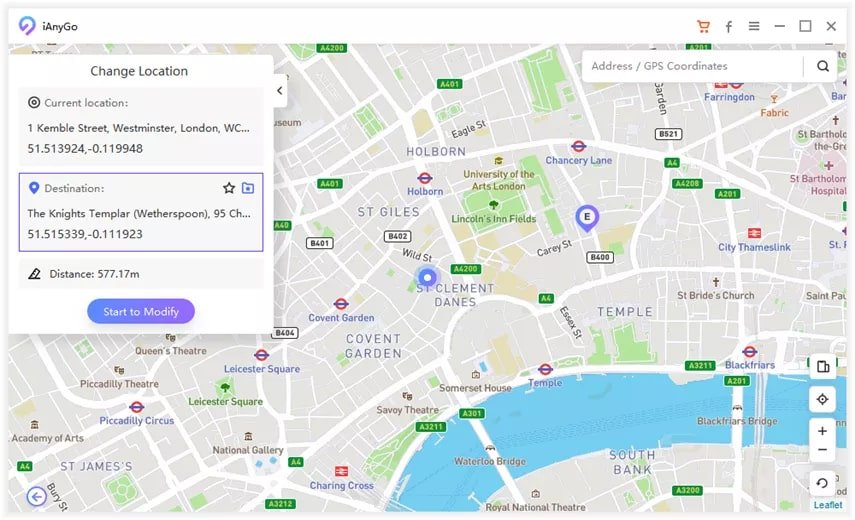 Android Location Changer
If you are using an Android phone, you can easily change the location on your Android device by MobePas Android Location Changer without rooting.
Step 1: To get started, download and install the Android Location Spoofer on your computer. Launch the program and click on "Get Started" in the main window.
Step 2: Connect your Android phone to the computer using a USB cable and wait while the program detects the device.
Step 3: Click on the third icon in the upper-right corner and choose the location you would like to send by simply entering the GPS coordinates or the address of the preferred location and then clicking "Move".
Part 4. Fake Location on WhatsApp on Android with The App
For Android devices, you can also fake the location on WhatsApp using a mock location app like Fake GPS Location. This app is available for free on the Google Play Store. Just follow these simple steps to use it to fake the location:
Step 1: On your Android device, go to Settings > Privacy > Location Services and enable Location services. Then install the Fake GPS Location app from the Play Store.
Step 2: Then go to Settings > About Phone and tap on "Build Number" 7 times. This will allow you to enable the Developer settings. Once developer options become available, enable "Allow Mock Locations".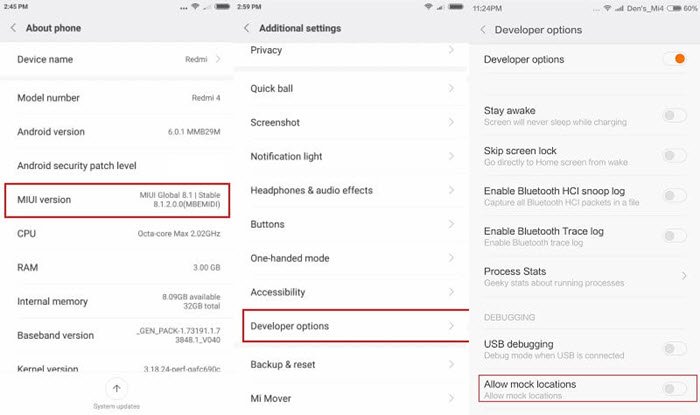 Step 3: Open the Fake GPS Location app and then enter the fake location that you would like to use. Tap "Set Location".
Now open WhatsApp and use the Share Location option as described above. But when you're asked if you would like to share your current location, choose to share your "Live Location" instead.
Part 5. How to Know If You Receive a Fake Location
If you are sending a fake location to your friends via WhatsApp, you may wonder if at some point they may have done the same to you. With how easy it is, it is not impossible that your friend may be sharing a fake location with you right now.
Fortunately, there is a very simple way to tell if someone has sent you a fake location. If you see a red pin on the location with a text address, then the location is fake. It is only their legitimate location when you don't see a text address.
How to Send Fake Live Location on WhatsApp for iPhone & Android