You should be aware of the fact that Google Chrome keeps track of your location on your PC, Mac, tablet, or smartphone. It detects your location either through GPS or the IP of the device to help you find places or other things you need nearby.
Sometimes, you might want to prevent Google Chrome from tracking your location. Fortunately, there are several ways to do that. Here in this post, we will explain how Google tracks your location as well as how to change location on Google Chrome for iPhone, Android, Windows PC or Mac.
Part 1. How Does Google Chrome Know Where You Are?
Google Chrome can track your location through several different methods. As Chrome is running on your computer, laptop, tablet, and smartphone, the information can be applied to all these platforms.
GPS
Nowadays, all modern smartphones and tablets include hardware that connects your device to the Global Positioning System (GPS). By 2020, there are 31 operational satellites in the sky that orbit the Earth about twice a day.
With the help of a powerful radio transmitter and a clock, all these satellites keep on transmitting the current time to the planet. And the GPS receiver in your smartphone, tablet or even laptop and computer will receive the signals from GPS satellites and then calculates a location. Chrome and other programs on your device will be able to access this GPS location.
Wi-Fi
Google can also track your Location through Wi-Fi. Each Wi-Fi network access point or router broadcasts something called Basic Service Set Identifier (BSSID). The BSSID is an identification token, which ensures identifying the router or access point within the network. The BSSID information is public and anyone can know the location of a BSSID. Google Chrome can use the router's BSSID to track your location when your device is connected to a WiFi router.
IP Address
Where both of the above methods fail, Google can track your location using the IP address of your computer, iPhone or android. An IP address (Internet Protocol Address) is a numeric label assigned to every device on a network, be it a computer, tablet, smartphone, or digital clock. If it needs to be explained in simple words, we will say that it is the same address code as your postal address.
Now that you've learned how Google Chrome knows where you are, let's take a look at the ways to change location on Google Chrome.
Part 2. How to Change Location on Google Chrome on iPhone
Use iOS Location Changer
There is much software available to help you change the location of your iPhone or iPad. MobePas iOS Location Changer is an excellent tool that lets you change your iPhone location anywhere in real-time. You can create customized routes and use multiple spots at the same time. This program supports all iOS devices even iPhone 14/14 Pro/14 Pro Max running on the latest iOS 16 and you don't have to jailbreak the device.
Here's how to change the location of your iPhone with iOS Location Changer:
Step 1: First of all, download and install MobePas iOS Location Changer software on your computer. Once the program is installed, launch it and click on "Enter".
Step 2: Now connect your iPhone or iPad to the computer using a UBS cable. Unlock the device and click on "Trust" on the popup messages that appear on the mobile screen.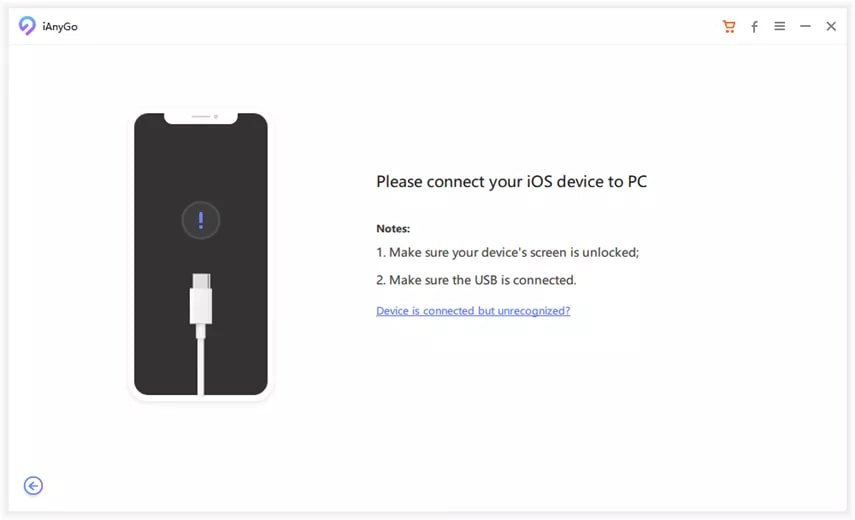 Step 3: The program will load a map. Click on the 3rd icon on the top-right corner of the map. Then select your desired destination to teleport and click on "Move" to change your iPhone location.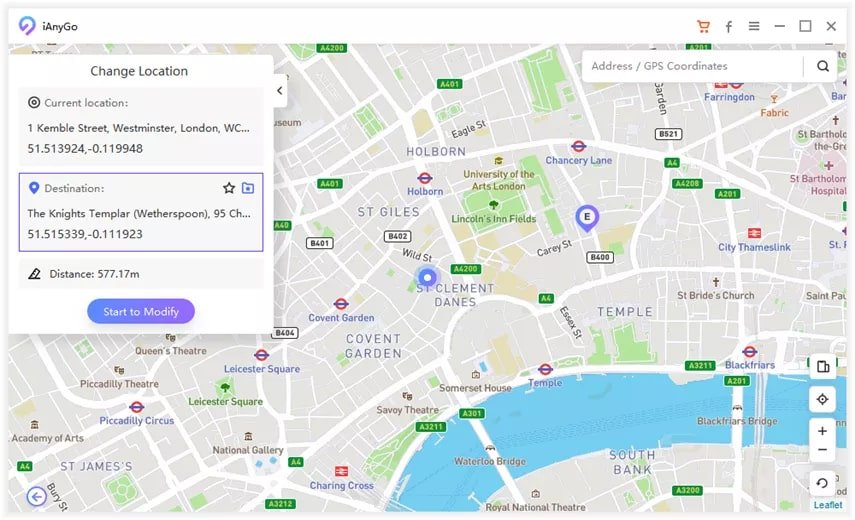 Change Location Settings on Google Chrome on iPhone
On your iPhone, go to Settings and scroll down to find "Chrome", then click on it.
Tap on "Location" and select any of the options: Never, Ask Next Time, While Using The App.
Part 3. How to Change Location on Google Chrome on Android
Use Location Changer for Android
MobePas Android Location Changer can modify the location on Android devices. You can easily change the location of Google Chrome on Android without installing any apps. Just launch MobePas Android Location Changer and connect your Android to the computer. The location one Android location will be changed.
Use Android Location Changer App
For Android users, you can also easily change their location on Google by using an app named Fake GPS. With the help of this app, you can change your GPS location to anywhere you want. Follow these simple steps:
Step 1: First of all, download the Fake GPS app from Google Play Store and install it on your Android phone.
Step 2: After launching the app, click on "three vertical dots" on the upper-left side and click on the search bar. From "Coordinate", switch to "Location" and search for your desired location here.
Step 3: At this stage, go to the "Developer Option" in your Android phone settings, then click on "set mock location" and select "Fake GPS".
Step 4: Now, come back to the Fake GPS app and change the location of your Android phone by clicking on the "Start" button.
Change Location Settings on Google Chrome on Android
On your Android phone, open the Google Chrome app and click on the three dots in the upper-right corner.
Tap on Settings > Site settings > Location to toggle the location to "Blocked" or "Ask before allowing sites to know your location".
Part 4. How to Change Location on Google Chrome on PC or Mac
Most people use the Google Chrome browser on their Windows computer or Mac. Just as Google tracks the location of your smartphone, so does Google Chrome track the location of your computer. If you do not want Google Chrome to track your computer's location, you can follow the procedure below:
Step 1: Open the Google Chrome browser on your Windows PC or Mac. In the upper-right corner, click on the three dots and choose "Settings" from the drop-down menu.
Step 2: In the left-hand menu, tap on "Advanced" and choose "Privacy and security", then click on "Site Settings".
Step 3: Now tap on "Location" and click the toggle next to "Ask before accessing" to turn it on or off. Here you are done, now Google Chrome will block all websites from tracking your location.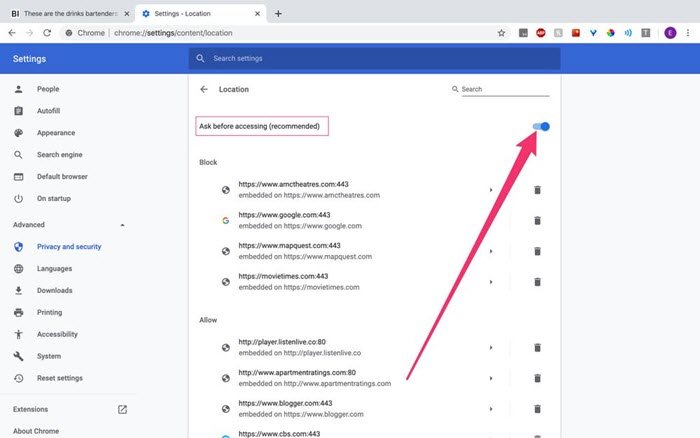 Conclusion
After reading this article, you will be able to know how to change the location on Google Chrome from iPhone, Android, or computer to disable location tracking. If this article has been helpful to you, please share this article on your social media accounts. Thanks for taking the time to read this article.
How to Change Location on Google Chrome (2022)